Pupils' Voice
In our RE lesson about 'Creation' Charlotte said, "We must respect Gods Earth" She created a poster to teach others how to do this.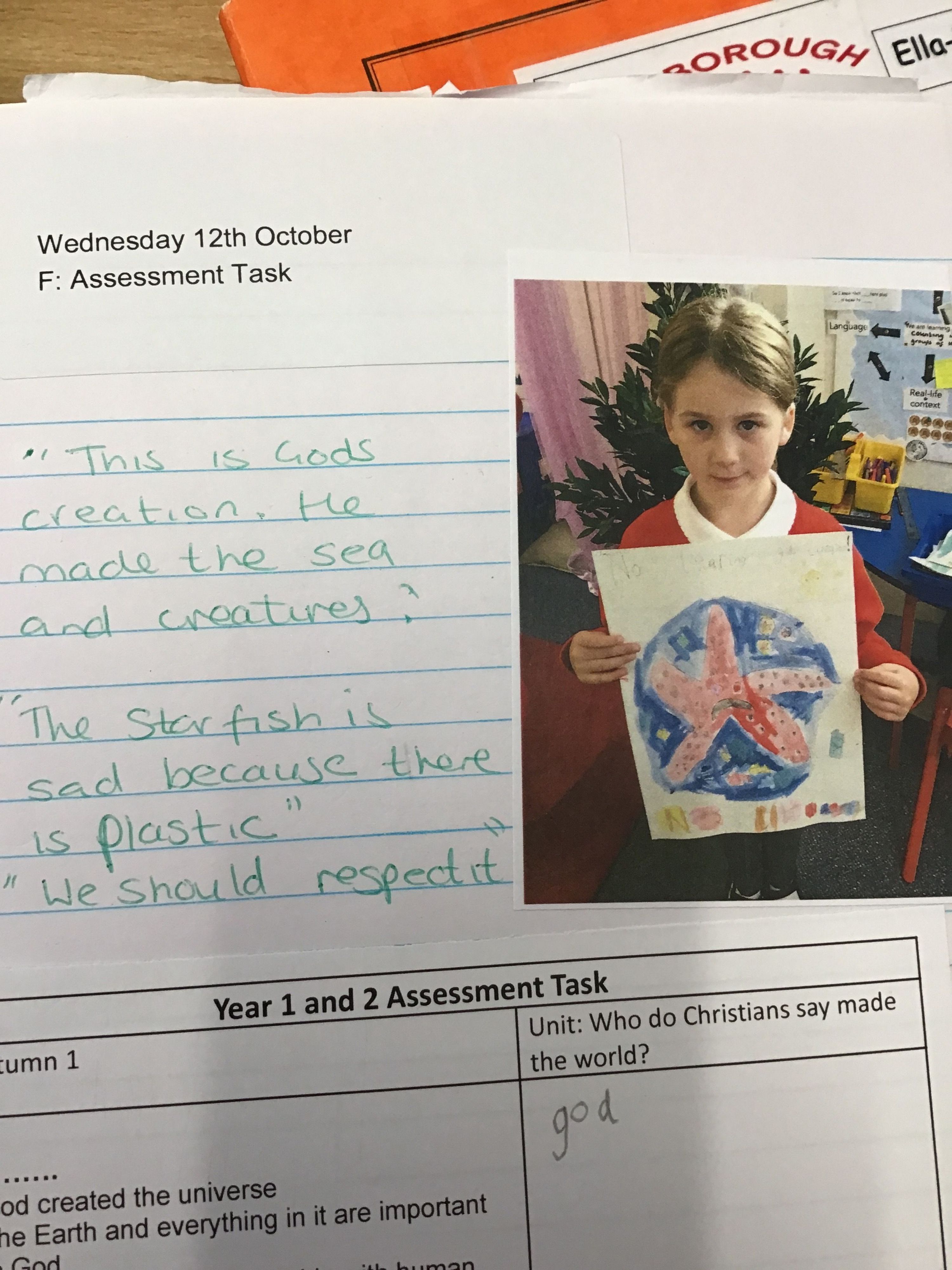 Rory said: "I am thankful for my little sister because she is kind and loves me".
Charlotte said: "I like one of the lunchtime prayers we looked at because it said thank you to people like Kim in the kitchen who works hard to cook our food".
Maisy said: "Love often whispers through our heart while nature sings it out loud".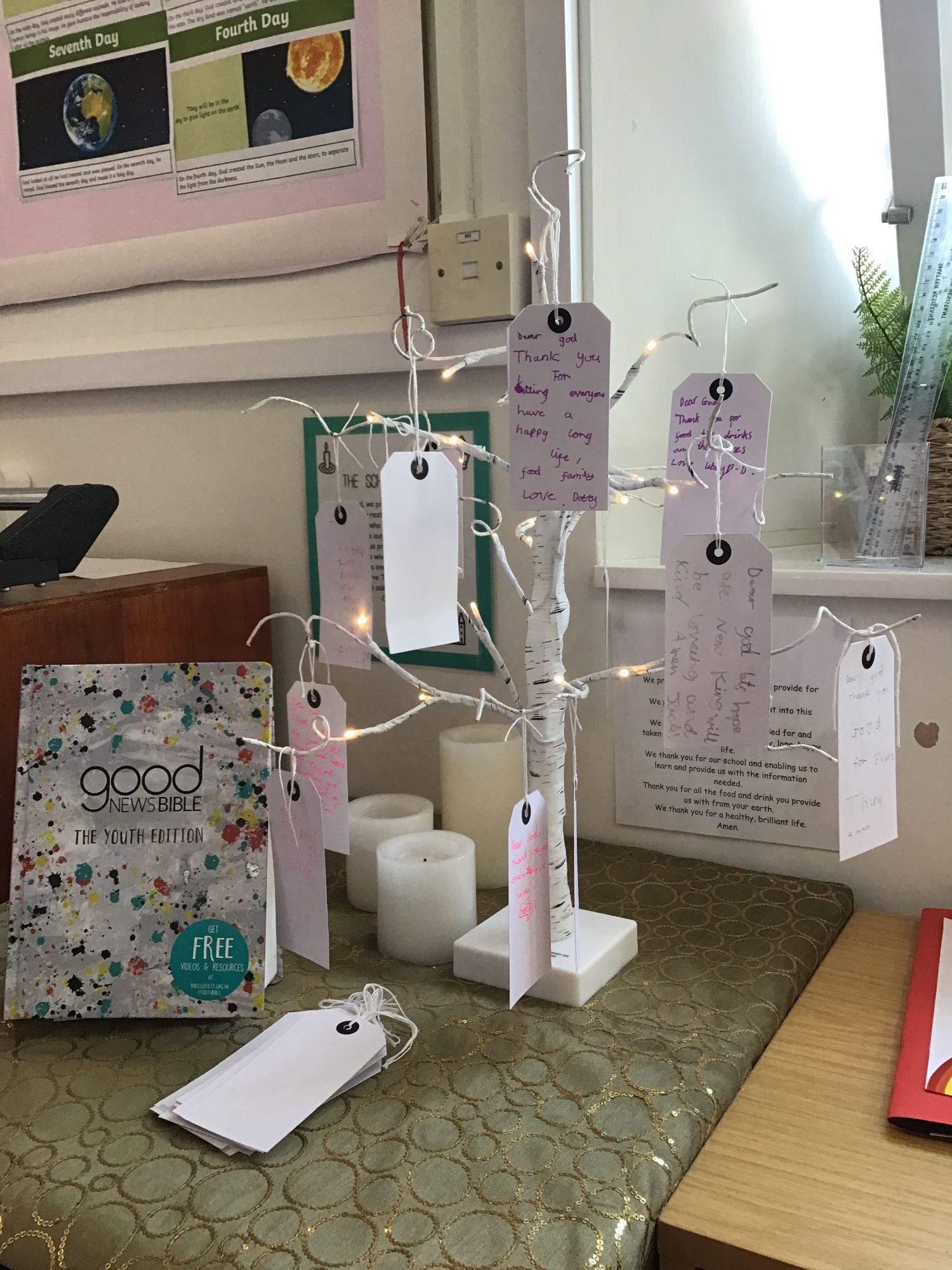 Each Year we present our Year 6 children with their own copy of the 'Good News Bible'. After receiving his copy, Maksym brought a copy of his Ukrainian Bible into school to share with us all.