Our Vision
Our distinct Christian Vision:
"The roots to grow, the wings to fly, all within the love of God" is underpinned by Psalm 1:3
'He is like a tree planted by streams of water that yields its fruit in its season, and its leaf does not wither. In all that he does, he prospers"
Our vision was formed with theology that supports our rural and social context. It was also developed around the following elements:
1. Educating for wisdom, knowledge and skills: enabling discipline, confidence and delight in seeking wisdom and knowledge, and developing talent in all areas of life.
2. Education for hope and aspiration: enabling healing, repair and renewal, coping wisely when things go wrong, opening horizons and guiding people into ways of fulfilling them.
3. Educating for community and living well together: a core focus on relationships, participation in communities and the qualities of character that enable people to flourish together.
4. Educating for dignity and respect: the basic principle of respect for the value and preciousness of each person, treating each person as a unique individual of inherent worth,
"The roots to grow, the wings to fly. All within the love of God"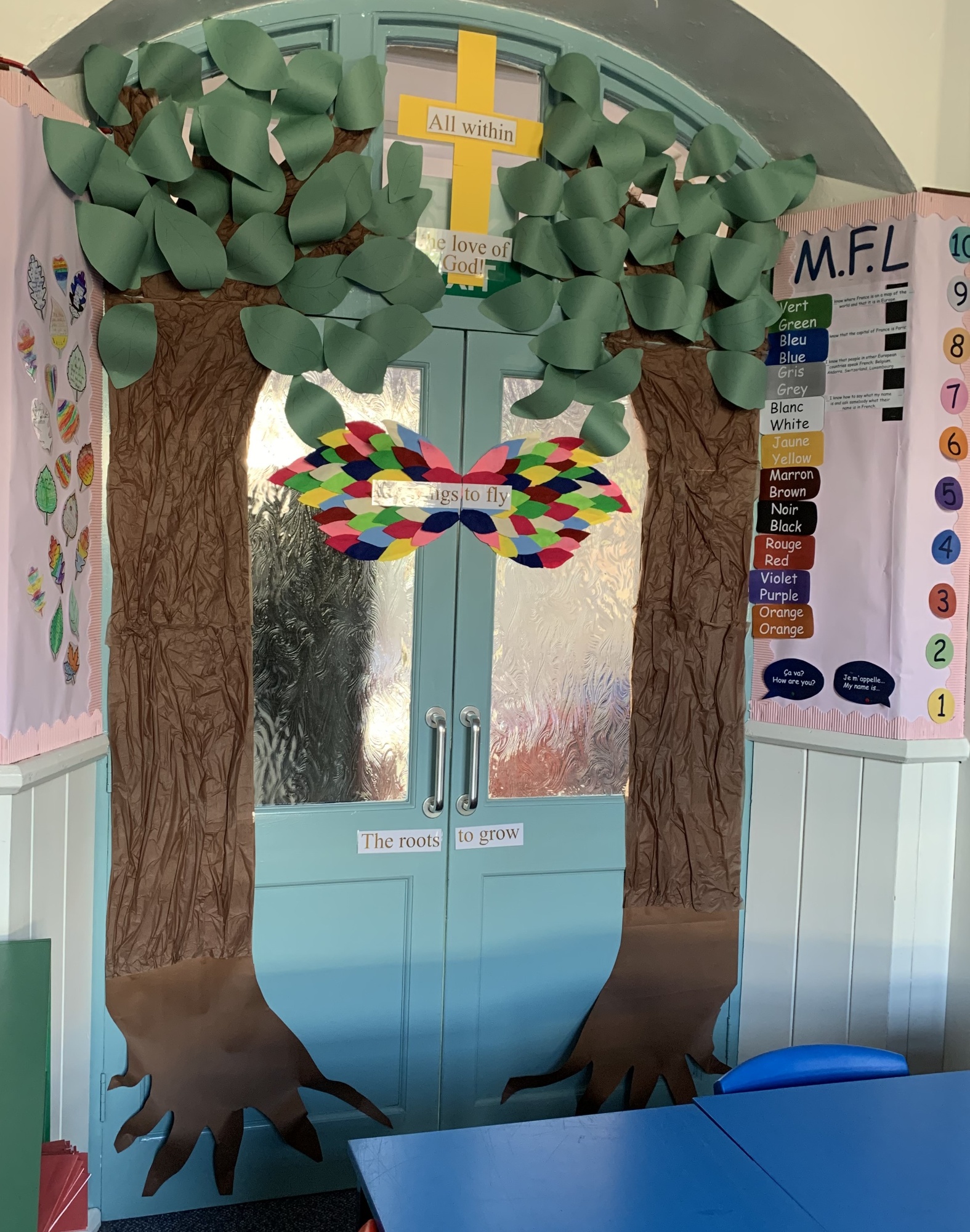 At Malborough with South Huish Church of England Primary School, we aim to provide children with a safe, caring environment where every pupil is encouraged to reach their full potential in all aspects of school life. Our strong Christian vision based on strong leadership enables us to provide a broad and balanced curriculum that fosters all elements of children's growth as learners. Our theology has been carefully considered for our needs and we live out our vision through an embedded set of Christian values, which have been carefully considered and selected by the children, their families, the staff and other adults within our church community.