Kingsbridge Youth for Christ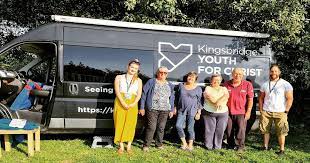 Kingsbridge Youth for Christ is a local, not for profit Christian youth work charity that has been active for twenty five years in the Kingsbridge area. They seek to empower and encourage young people to find hope for their futures, to connect the local church and community to one another, raise awareness of youth culture and facilitate outreach in the area. Kingsbridge Youth for Christ is run by director Jonny Richmond, supported by youth worker Becky Evans who also heads up the youth work at two local churches, Malborough Baptist Church and Loddiswell Congregational Church. The charity has around twenty volunteers from the various local churches who give their time to serving young people.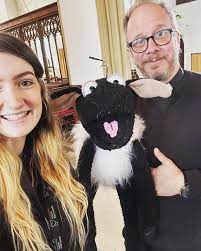 Jonny and Becky are passionate about their faith and openly share the difference Jesus has made in their lives. In all areas, they aim to make Christianity accessible and show a relationship with Jesus is not exclusive, but an invitation that is open to all. However, that do not force their beliefs onto the young people they encounter, but challenge them to think about what it is they believe, and why.
Kingsbridge Youth for Christ work closely with and are highly commended by the Police, local schools, local churches and Kingsbridge Town Council. They have around 3,000 to 5,000 engagements with your people in the local area annually through various projects which include: junior and secondary lessons and assemblies, mentoring, youth clubs, detached work, a weekly Christian Union and Football Cage for community and school events.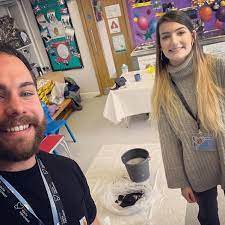 Words from Jonny and Becky
"We love coming to Malborough Church of England Primary School. From the very start we have been made to feel welcome by the children and staff, and very much feel part of the family. We are glad to be able to support the school with RE lessons, Ethos meetings, leading signing and collective worship and running an after school club for Year 5 and 6. The children are engaged, fun, respectful and we always leave feeling blessed by our time in the school."
Impact of Youth of Christ in how adults also flourish
"Having Jonny and Becky has really inspired me in how I teach RE. Their enthusiasm and dedication is awe inspiring and has helped not only the children but myself as a teacher to flourish. I feel now that I have more in depth theological understanding of concepts we cover and hopefully I teach these as creatively and immerse the children as well as they do!"
Mrs Peppiatt