Remembrance Day Service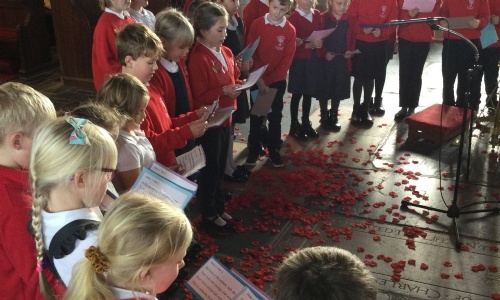 On Friday we were joined by parents, carers and members of our local community at our service of Remembrance in St Peter's and All Saints Church.
Before the church service, the children and staff paraded to the village War Memorial where they laid a wreath in memory of those who fought and died for us. Mr Becker opened the service with a prayer, then everyone sang 'The prayer of Saint Francis'. After our two minutes' silence Mrs Nixon read Binyon's poem, 'For the fallen'. Our service ended with everyone singing 'God save The King'.